Disney's Beauty and the Beast Jr. is coming to Dallas Theatre on Friday, March 2nd and 9th at 7:00 pm, Saturday, March 3rd and 10th at 7:00 pm and Sunday, March 4th and 11th at 3:00 pm.  Brought to you by the Main Street Teens , a tale as old as time with this beloved Disney classic.
The story tells of Belle, a young woman in a provincial town, and the Beast, who is really a young prince trapped under the spell of an enchantress. If the Beast can learn to love and be loved, the curse will end and he will be transformed to his former self. But time is running out. If the Beast does not learn his lesson soon, he and his household will be doomed for all eternity.  Don't miss this family favorite! Get more info here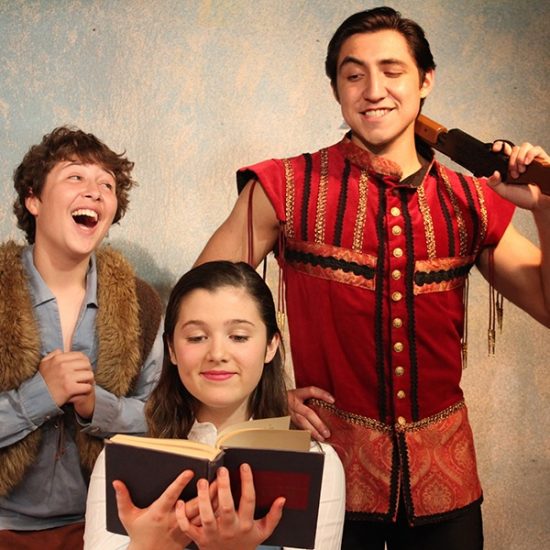 While you are in the area, stop by and tour the homes at Seven Hills.   Creating an wonderful lifestyle, Seven Hills brings a sense of belonging and strong community ties, all enhanced with planned activities by an on-staff full-time Activities Director and Tennis Pro on staff.  Your family will enjoy year-round fun, convenience and relaxation.
Spring and summer are just around the corner.  Be moved in and in place for wonderful summer amenities like the "Super Saucer" Water Slide or the Monkey Mansion plus there is an expansive Clubhouse, Tennis, Basketball and Volleyball Courts.  There is the community Seven Hills Park, Community Garden and the many winding paths that lead to fun and adventure.
Take a quiet walk or a stroll down along Pumpkinvine Creek to see nature at its seasonal best.   Whether you are an Active Adult, young family just starting out or anyone in between; Seven Hills creates the style that sets a new standard of living.   See Amenities Here.
There are many new home communities but very few that offer year round activities [they have an activities director], world-class amenities, nature at it's finest with homes starting from the 200's and go  into the mid 500's.  There are a wide variety of homes including 55+ Active Adult homes to families of any size.  Neighborhoods include Lullwater Lane, Bellwind, Starry Night, Ivy Hall– Red Hawk Way, Woodbury, Fieldstone  and Blackberry Run. Check out the site plan
Seven Hills preferred builders include Loren Construction, Rivermont Homes, Chad Douthit and Vine Creek Residential.
Homeowners with children may attend the highly rated Paulding County Schools. Abney Elementary, Floyd L. Shelton Elementary School at Crossroad, Sammy McClure Sr. Middle School or North Paulding High School.
It's a great time to get moving to a brand new home!     check out our available homes here
Directions: Take I-75 to Glade Road (Exit 278). Turn left. At 3rd light (Hwy 92), turn right. At Hwy 41, turn right. Past Hwy 92 and turn left at light on Cedarcrest Road. Seven Hills is approximately 5 miles on the right.
A remarkable lifestyle is calling….will you answer?
For more information visit our website or reach us at the following numbers:
Office Phone: 770-975-6605
Gregg Shelton – 404-944-0941
Carla Ford – 404-805-3001